Dalet, a leading provider of solutions and services for broadcasters and content professionals, announces that Euronews just completed a strategic transformation that puts content customization for local audiences at the heart of its operation. The pioneering multicultural news provider replaced its legacy broadcast infrastructure with the Dalet Unified News Operations solution, transitioning from a single multi-language channel to 12 separate cross-platform channels, tailored to local audiences. The 500 users across Euronews' four major offices in Athens, Brussels, Budapest and Lyon are connected and collaborating on a single environment, relying daily on the power and the agility of the Dalet Galaxy platform for the production, orchestration and delivery of their stories.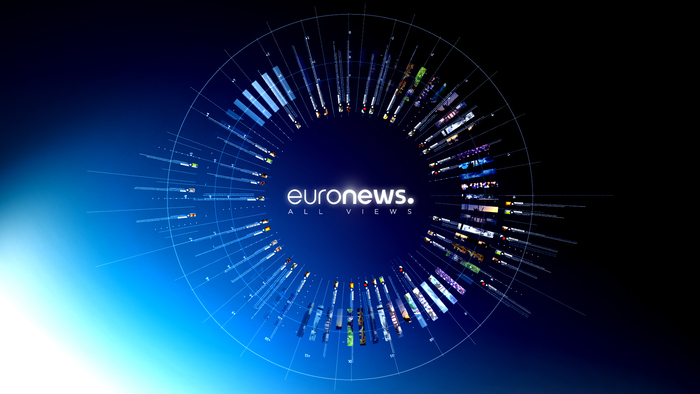 "Customization is at the heart of this transformation. Euronews will adapt its output to the needs of the consumers it serves, empowering the uniqueness of our multiculturalism,"said Michael Peters, CEO of Euronews. "Thanks to the substantial investment in Euronews core capabilities and operations, we are creating a robust, agile and innovative organization to become the first global News brand by reinventing our approach to broadcast journalism from production to distribution."
Since its inception in 1993, Euronews has been addressing the region's need for multilingual programming by providing a single channel of news programming with identical video and English-only graphics delivered to all countries with 12 different language translations. Groundbreaking in its day, this "Multiplex" approach lacked the ability to adapt programming to the specific needs of individual countries, a critical limitation for today's viewers.
In response, Euronews made a strategic decision to re-orientate its approach to news reporting by generating adapted content with enhanced graphics across TV, social media and the web in 12 different languages for audiences in 165 countries. The broadcaster's outdated, inflexible legacy infrastructure was identified as a technology blocker in this transformation. Euronews decided that Dalet could best support both the "Monoplex" localized content workflows and the "Multiplex" mandatory content workflows.
"We have been operating a 'one size fits all' policy since launch because that was the limit of the software we were using," explains Duncan Hooper, digital editor in chief, Euronews. "We found that we could no longer take our brand or product further so we brought in Dalet to help us break out of those limits and to create a specific identity for each channel with content customized for each audience."
Central to the initiative was the adoption of an agile, collaborative technology solution that gives more control to journalists as well as other editorial and creative personnel, and reduces dependency on technicians. With Dalet, Euronews now stores all assets in a single, unified environment, enabling a smooth automated flow of content from ingest to output, and more importantly seamless collaboration.
Francois Schmitt, Euronews COO, explains, "When you embark on a project like this, you don't really know the target in every detail so it's vital to have a very flexible solution, which enables you to design as you wish for each platform and each particular station. The Dalet platform allows us to better manage our complex multiplatform production while making it simpler for our users. Journalists can collaborate better, share content seamlessly, and transform an original story with minimal effort to adapt it for each language and audience."
With Dalet, Euronews is now producing more than double the amount of television content that it did under its legacy infrastructure. Additionally, by synchronizing the production of content between its TV and digital platforms, Euronews is producing 20% more digital platform content than before the adoption of the Dalet Unified News Operations solution.
Hooper explains: "The most positive thing about the Dalet system for all the journalists has been their empowerment. They are no longer reliant on other people to make things happen since they can create content and publish online, on social and on TV. They then have the power to adapt the content to tell the story that they want to tell rather than having to tell the same on each platform regardless of language. Dalet has enabled us to give more individuality to our storytelling."
"Euronews has made amazing strides in achieving the goals outlined by its management team," says Arnaud Elnecave, vice president of marketing, Dalet. "The Dalet Unified News Operations solution is a perfect fit for the broadcaster's vision and commitment to innovation. Dalet's proven expertise and flexible approach to such large-scale transformation projects were particularly important to help Euronews teams successfully achieve this strategic change."
For more information, please see the Euronews video case study here.